Substances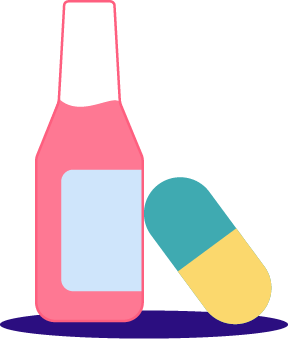 Alcohol and substance use can play a big role on college campuses. But just because substances are there doesn't mean every student participates in substance use.
Using alcohol or drugs
People sometimes use alcohol or other drugs to cope with tough times. It can seem like a quick and easy solution, but it often replaces other healthy coping skills and doesn't address the underlying issue that's causing the discomfort. In fact, it can actually make it harder to manage. For example, alcohol is a depressant, so while it may seem to boost your mood in the short term, it often leads to feeling worse later.
Substance use interferes with brain functioning
Substance use gets in the way of the brain's chemical signals, sometimes lowering impulse control and significantly worsening symptoms of mood disorders and mental health conditions such as schizophrenia. Alcohol and other recreational drugs can also interfere with how prescribed psychiatric medications work in your body.
Keep safety in mind
If you are going to use alcohol or other drugs, it's important to do so with care and keep safety in mind. Read more about safer drug use in this harm-reduction guide from San Francisco State University. Because alcohol is often involved in cases of sexual assault and relationship violence on campus, the Rape, Abuse, and Incest National Network (RAINN) has put together tips on safer drinking.
Struggling with substances
Call for help
If you or a friend end up in a drug- or alcohol-related emergency, call 911 immediately. In many states and on most campuses, "medical amnesty" or Good Samaritan Policy (GSP) laws and rules mean you will not get in trouble for seeking medical attention for yourself or a friend who is intoxicated or in distress due to substance misuse.
But, whether or not your school has this policy, get help right away if you are with someone having a medical emergency related to substance use.
Sexual Harassment and Assault on Campus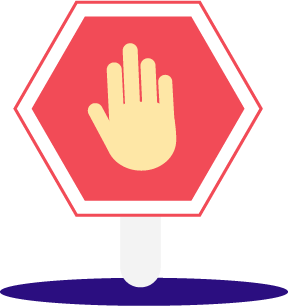 Unfortunately, sexual assault is a significant problem on college campuses. According to the Rape, Abuse, and Incest National Network (RAINN), 26.4% of female undergraduate students and 6.8% of male students experience rape or sexual assault through physical force, violence, or incapacitation, usually under the influence of drugs or alcohol. One of the time periods when students are at greatest risk is their first year in college, and groups at higher risk include LGBTQ students and students of color. 
The Pennsylvania Coalition Against Rape has provided helpful information for anyone considering a college who wants to know how that college handles sexual violence on campus and what counseling services are available for people who experience it.
The stats:
90% of sexual assaults on campus go unreported.

Half of sexual assaults on campus happen when the person being assaulted, the perpetrator, or both have been drinking alcohol.
It's not an easy topic to talk about, but it's really important to know:
Sexual harassment can take different forms on campus—from stalking (which over 5% of students experience) to unwanted or inappropriate advances from someone. You should never put up with behavior that makes you uncomfortable.
The American Psychological Association has good information on what sexual harassment can look like on a college campus, how to protect yourself by setting personal boundaries, your legal rights, how to report harassment, and how to seek and obtain support and counseling for working through the emotional impact of being harassed.
The U.S. Department of Education offers this detailed explanation of Title IX and what kinds of discrimination, harassment, and physical violence it protects you from, as well as how to take action if you experience any of them.
If you see another student at risk of sexual assault or harassment, there are steps you can take as a bystander to interrupt the moment and help that person get to safety. Here's a video depicting what that kind of bystander intervention can look like.